2021 Summer Internship
About the DBMI Summer Internship Program
Since 2011, we have organized an annual 8 - 10 week summer biomedical informatics internship program that has been funded by research grants or cooperative agreements. The summer internship program includes:
Structured orientation

Weekly scientific presentations by faculty

Organized social events

Internship symposium (webcast)
We have hosted over 100 trainees from over 40 institutions as part of our summer internship, including trainees for the NIH Short Term Training Positions (STTP) program. The program has generated more than 30 peer-reviewed articles and dozens of scientific posters.  
The internship uses a project-based curriculum where interns need to select a project and mentor during the application process. Trainees work on projects covering a wide range of topics relevant to biomedical informatics, including data integration, image processing, natural language processing (NLP) tools, data sharing and privacy technology, etc.
11th Annual UC San Diego Department of Biomedical Informatics Summer Internship Program Symposium Recap
Virtual Event held on Wednesday, August 11, 2021 
Opening Presentation: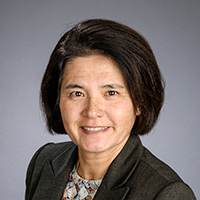 ---
Keynote Speaker: 
Pamela D. Jennings, Executive Director of Graduate Studies; Graduate, Undergraduate and Equity Affairs University of California, Office of the President
Pamela D. Jennings is the Executive Director of Graduate Studies at the Office of the President (UCOP) for the University of California where she develops, leads and supports systemwide initiatives, policies and efforts to advance graduate education at UC; she has served in this capacity since 2009. Prior to working at UCOP she served as Vice President for Student Affairs at California College of the Arts (CCA) overseeing all aspects of student affairs for undergraduate and graduate students. In addition to her executive leadership role at CCA Pamela has extensive leadership experience in graduate education at UC Berkeley, including having led outreach, retention and diversity affairs for ten years at the Graduate Division. She served another two years on the Berkeley campus as director of admissions, student affairs and alumni affairs for the Graduate School of Journalism. Pamela has also taught courses at UC Berkeley and Saint Mary's College of California and always enjoys opportunities to connect with students. She graduated Phi Beta Kappa earning a bachelor's degree, with highest distinction, in Mass Communications from the University of California, Berkeley and has a Master of Fine Arts from UCLA. Pamela has nearly 3 decades of experience working on behalf of higher education, where she has been particularly committed to advancing equity and inclusive excellence.
---
Presenters: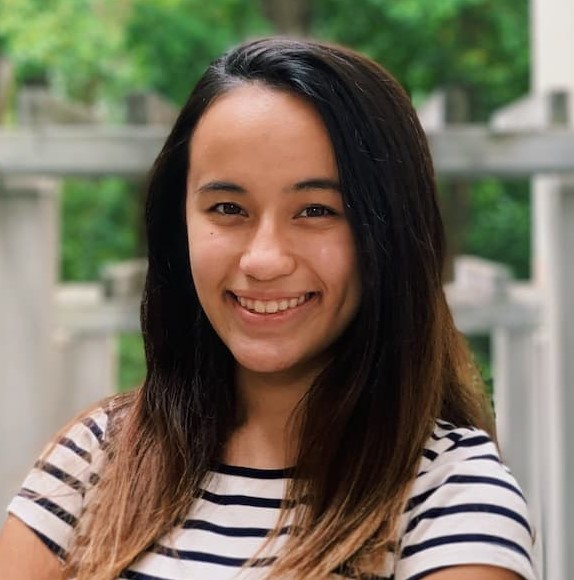 Louisa Taverna: Luisa Taverna is currently a third year at Emory University double majoring in Biology and Philosophy. Her work this summer centered around the application of genetic studies to better our understanding of ethnicity and background, specifically with people of color - she hopes to continue research in the bioinformatics field in the future. 
Presentation Title: Genetic Diversity and Association Study in LatinX Populations using All of Us Cohort
Advisor: Lucila Ohno-Machado
Funding: UC-HSI DDI, UCSD STARS
---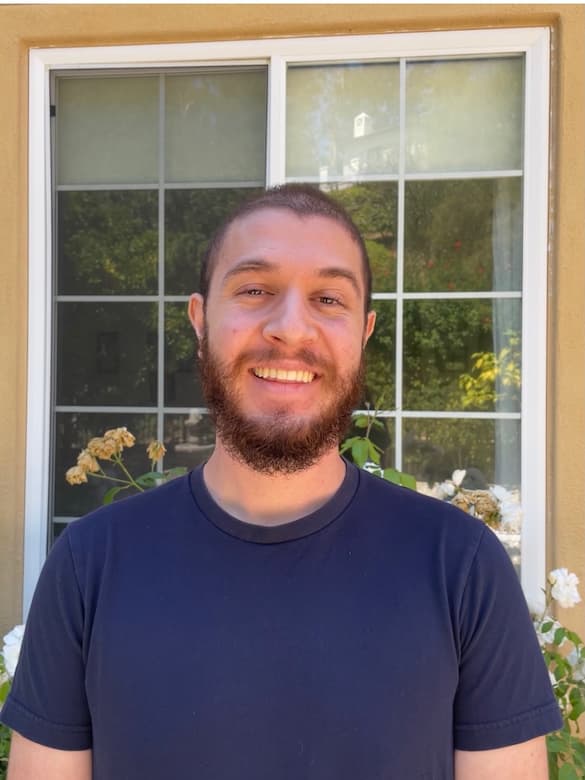 Armin Nouri:  Armin is a recent graduate from the University of California, Davis with a degree in Cognitive Science. His research this summer focused on possible applications of blockchain technology for Healthcare data management systems, and more broadly he is interested in systems of Artificial Intelligence and their potential to further our understanding of the human mind. In his free time he enjoys drawing, reading, and spending time with family and friends. 
Presentation Title: Cross-Institutional Logging of Patient Data-sharing Consents on Blockchain Using Smart Contracts
Advisors:  Tsung-Ting Kuo  and Lucila Ohno-Machado
Funding: UC-HSI DDI, UCSD STARS
---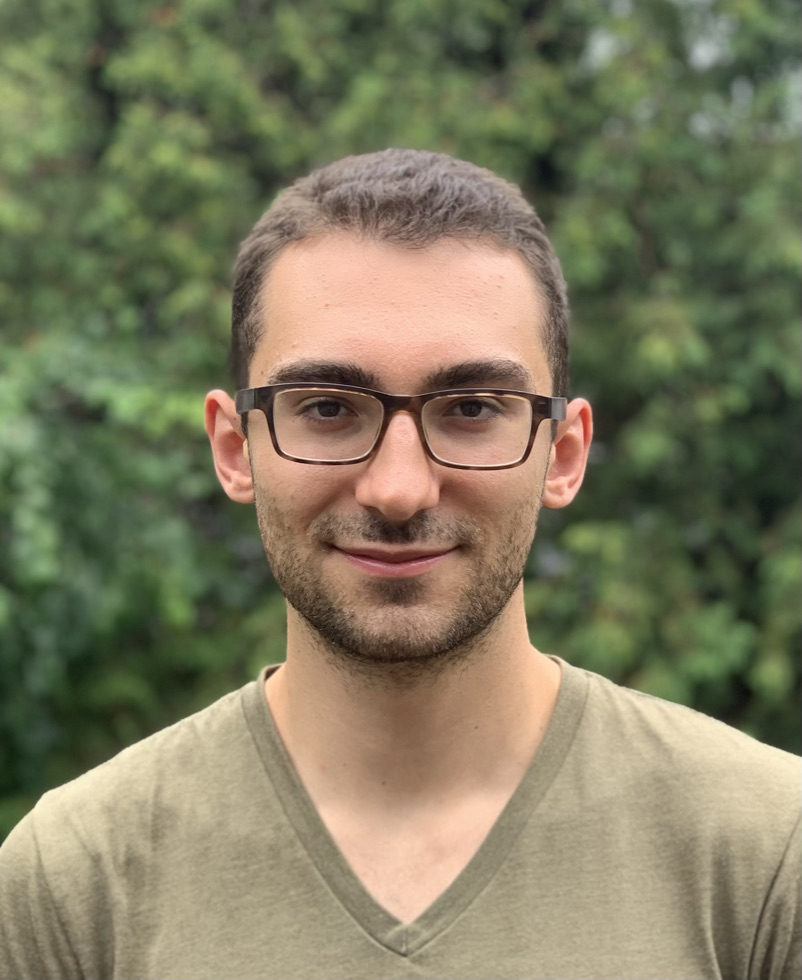 Maxim Edelson:  He is a rising third year undergraduate computer science major at UCSD and plans on attending graduate school to focus on machine learning. Outside of academic work, I love scuba diving in exotic waters, cooking foods from around the world, and relaxing on the amazing beaches of San Diego.
Presentation Title: Cross-Institutional Logging of Patient Data-sharing Consents on Blockchain Using Smart Contracts
Advisors:  Tsung-Ting Kuo and Lucila Ohno-Machado
Funding: iAGREE (RO1HG011066)
---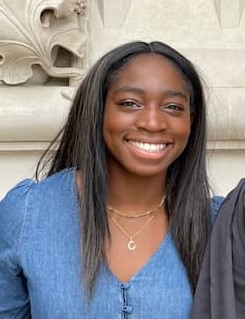 Crystal Diel: Crystal is a rising fourth year at UC San Diego studying Human Biology. She is interested in a career in medicine and giving back to her community.  Crystal is also a scholar-athlete on the UCSD Track & field team. 
Presenation Title: Exploring the association between surgical patients with anxiety, depression and persistent postoperative opioid use
Advisor: Rodney Gabriel 
Funding: NLM T15 STTP, UCSD MSTP-SURF (T15LM011271)
---
Stephany Alonso: I am a materials science and engineering major at UC Irvine. I work for the Office of Access and Inclusion at UCI for outreach, recruitment and retainment of students at all education levels and serve as the Vice President of Membership Education for the Pi Chapter of Phi Sigma Rho. My goal is to pursue a career involving biomaterials and regenerative medicine to assist underrepresented minority groups. 
Presentation Title: Association of Obesity and Patient Recovery in Ambulatory Surgery
Advisor: Rodney Gabriel
Funding: UC-HSI DDI, UCSD STARS
---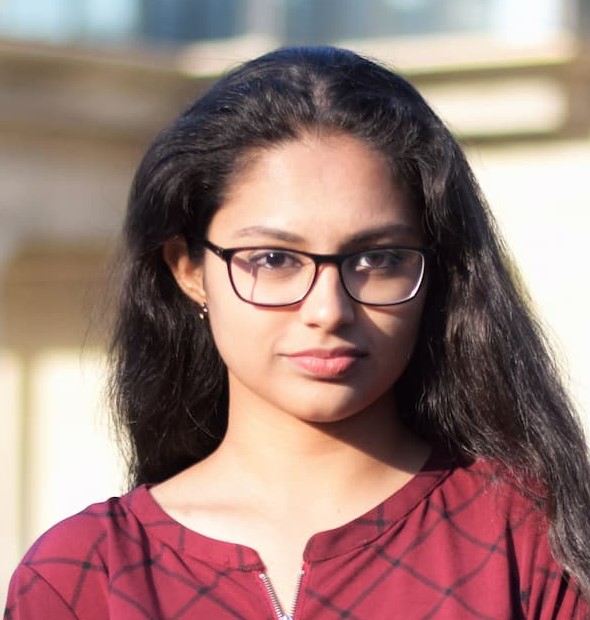 Mahasweta Nayak: Mahasweta is a rising fourth-year undergraduate, majoring in Chemical Engineering and minoring in Business at UCSD. Currently, she does addiction research and is interested in researching preventative healthcare models, specifically pharmacology models.
Presentation Title: Availability of Social Determinants of Health Data for Ophthalmology Patients
Advisor:  Sally Baxter
Funding: NLM T15 STTP (T15LM011271)
---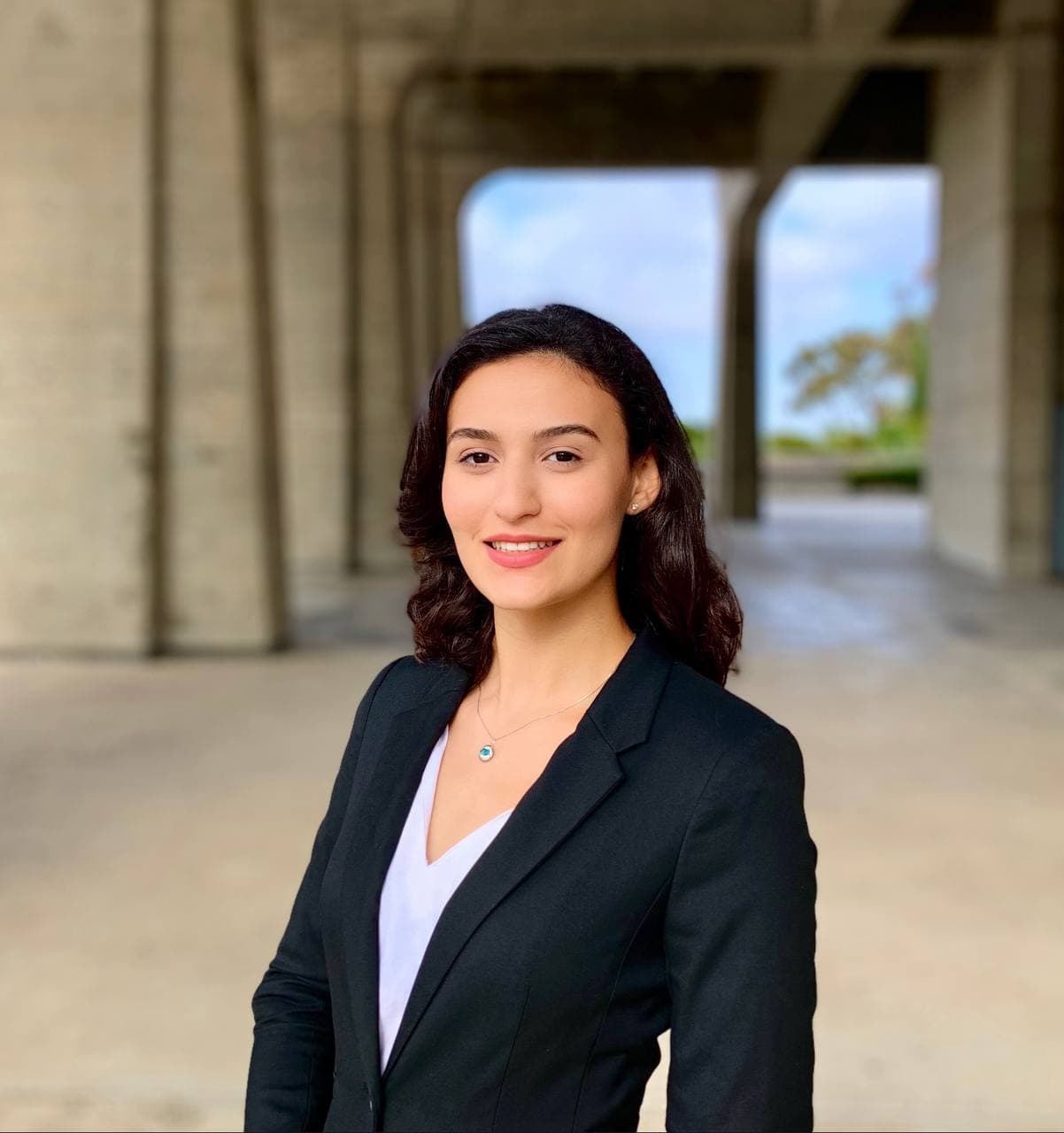 Romina Shirazi: A rising Junior at UCSD majoring in Biomedical Engineering. Her focus this summer has been on machine learning and its applications to the medical field.
Presentation Title: Predicting the Outcome of Spine Surgeries Using Image Processing and MAchine Learning
Advisor: Shamim Nemati
Funding: UC-HSI DDI, UCSD STARS
---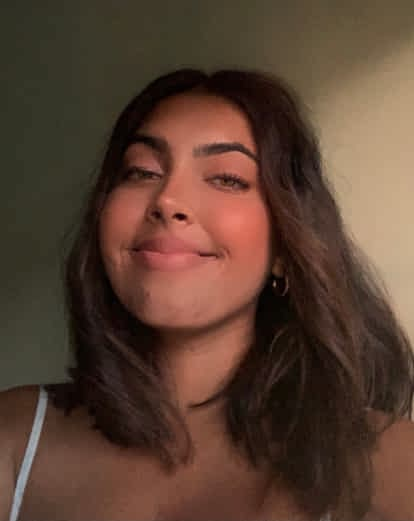 Anika Sharma: Hello! My name is Anika and I am an incoming third year-student at UCSD majoring in Bioinformatics. In my free time, I enjoy going to the beach, meditating and traveling with my friends. In the near future, I hope to pioneer a startup in the biotech industry. 
Presentation Title: Profiling Researchers using Biomedical and COVID-related publications
Advisor: Tsung-Ting Kuo
Funding: NLM T15 STTP (T15LM011271)
---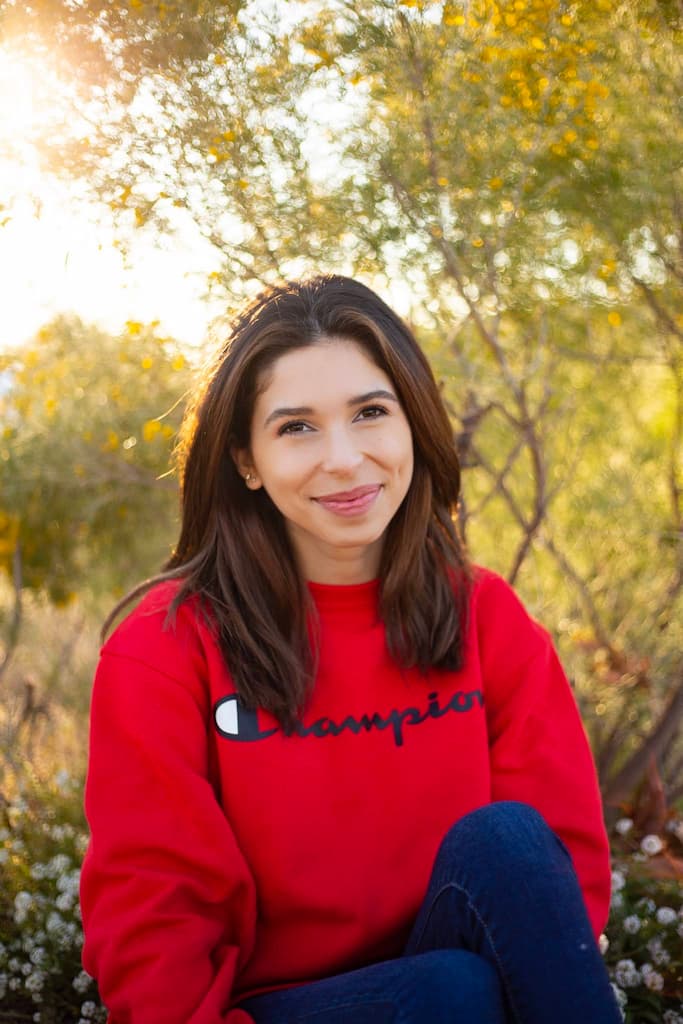 Corina Ranger: I am a fourth year undergraduate at UC San Diego. I am majoring in Neurobiology with a minor in Health Care Social Issues.  My goal after graduation is to attend medical school and receive my M.D.. I hope to make a difference and aim to help minority communities facing inequities in healthcare. 
Presentation Title: Inequity in Hypertension in the Black/African American Population
Advisor: Amy Sitapati
Funding: UC-HSI DDI
---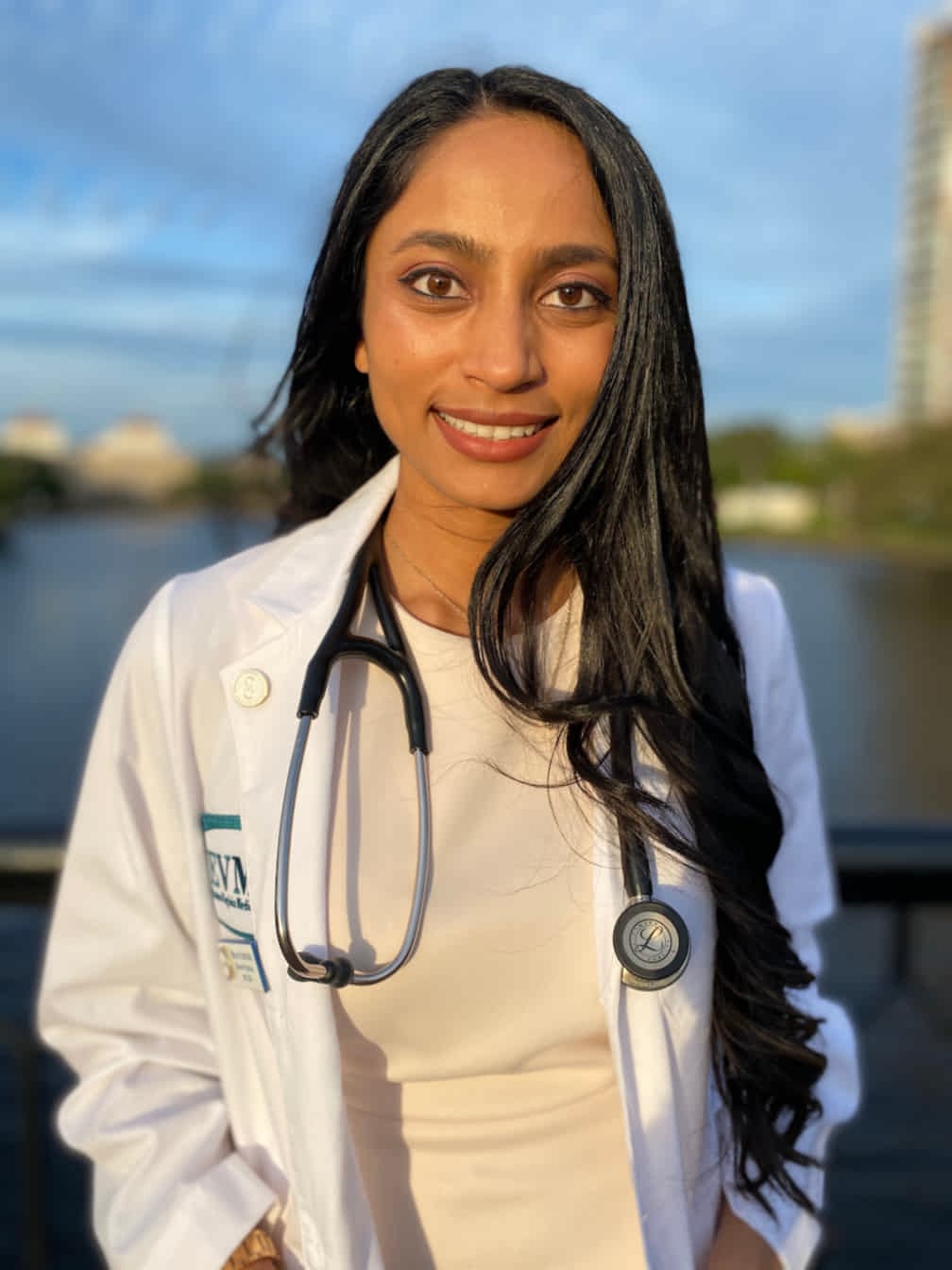 Mayuri Kathrotia: I am a second year medical student at Eastern Virginia Medical School. My interests lies in Internal Medicine and application of bioinformatics in the field. 
Presentation Title: Chart Review Workflow for Identifying Diagnostic Opportunities
Advisors: Jejo Koola  and Robert El-Kareh
Funding: NLM T15 STTP (T15LM011271)
---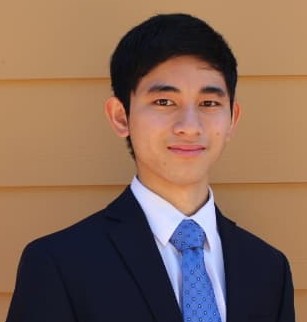 Steven Swee: Steven is a rising senior studying chemical engineering at UC San Diego. Outside of biomedical informatics, his research interests include computational biology, computational neuroscience, and computational/theoretical chemistry. Steven is also an avid theorist, though he does have a soft spot for the occasional experiment. 
Presentation Title: Evaluating the Elevated Accuracy of Time Series vs. Standard Bootstrap Analysis on Implantable Medical Device Adverse Outcomes
Advisor:  Jejo Koola
Funding: UC-HSI DDI
---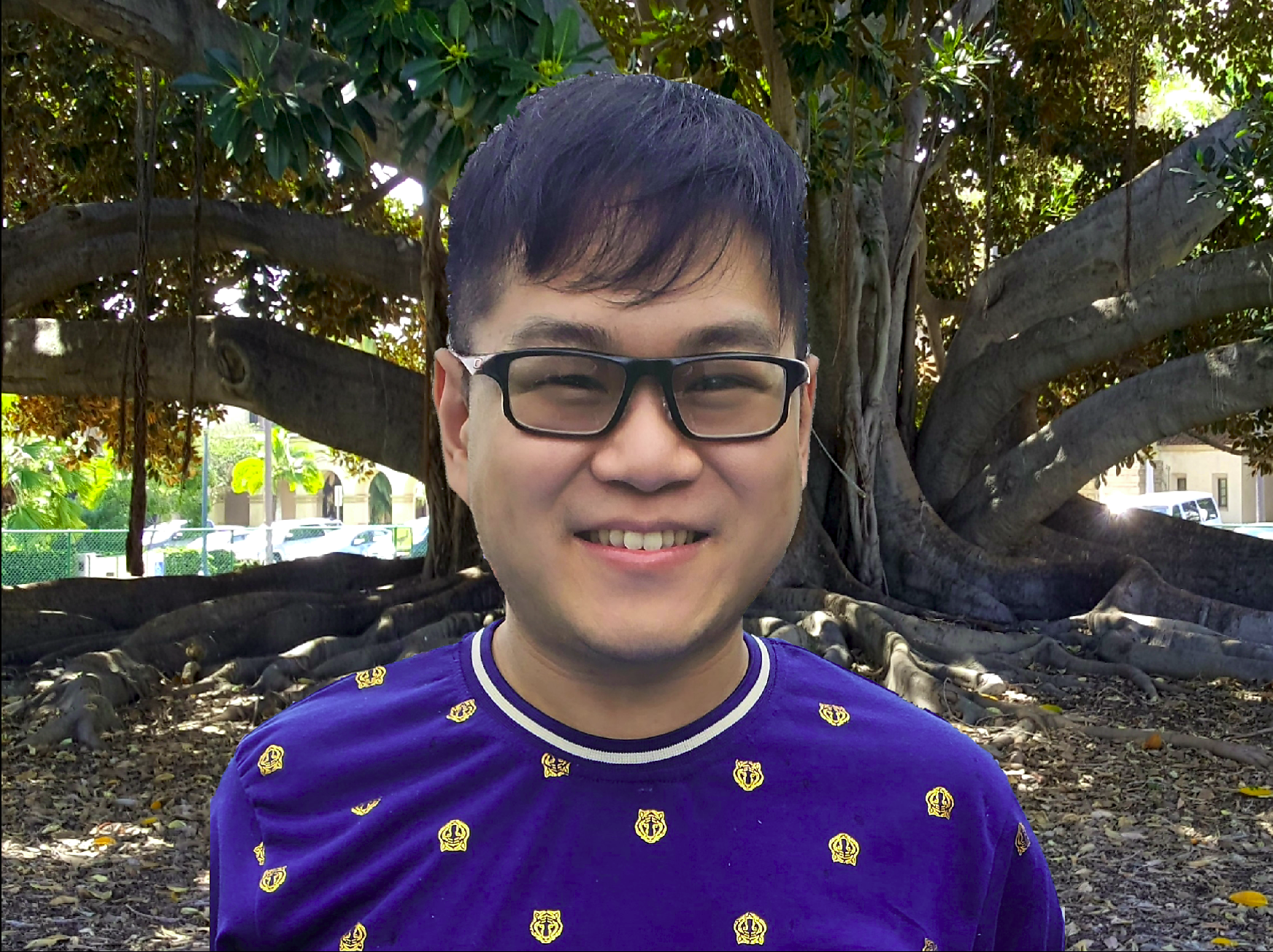 Phillip Pham: Phillip is a student at the University of Houston majoring in Biochemistry and Psychology. His research project, through the lens of computational biology, focuses on the interactions between inflammatory bowel disease, whole genome doubling, and its potential link to colorectal carcinoma. To further understand the evolutionary basis of cancer, Phillip and his advisor, Dr. Kit Curtius, is interested in developing a stochastic simulation modeling the birth-death mutation process. During the past year, Phillip tried learning magic tricks but always got exposed, taking half the fun away. His real hobbies include cooking tikka masala, casually playing tennis, and traveling.
Presentation Title: Determining whole genome doubling in low-pass sequencing of ulcerative colitis
Advisor: Kathleen Curtius
Funding: UC-HSI DDI, UCSD STARS
---
Phoenix Nitta-Hill: I am a student from California State University San Marcos (CSUSM) who recently graduated with a bachelor's degree in computer science and is currently pursuing a master's degree with the same institution. Living in the San Diego County area most of my life, I enjoy helping others and volunteering in the local community when able.
Presentation Title: Understanding Depression and MRI for Predictive Analysis 
Advisor: Youwen Ouyang  and Sreedevi Gutta
Funding: UC-HSI DDI
---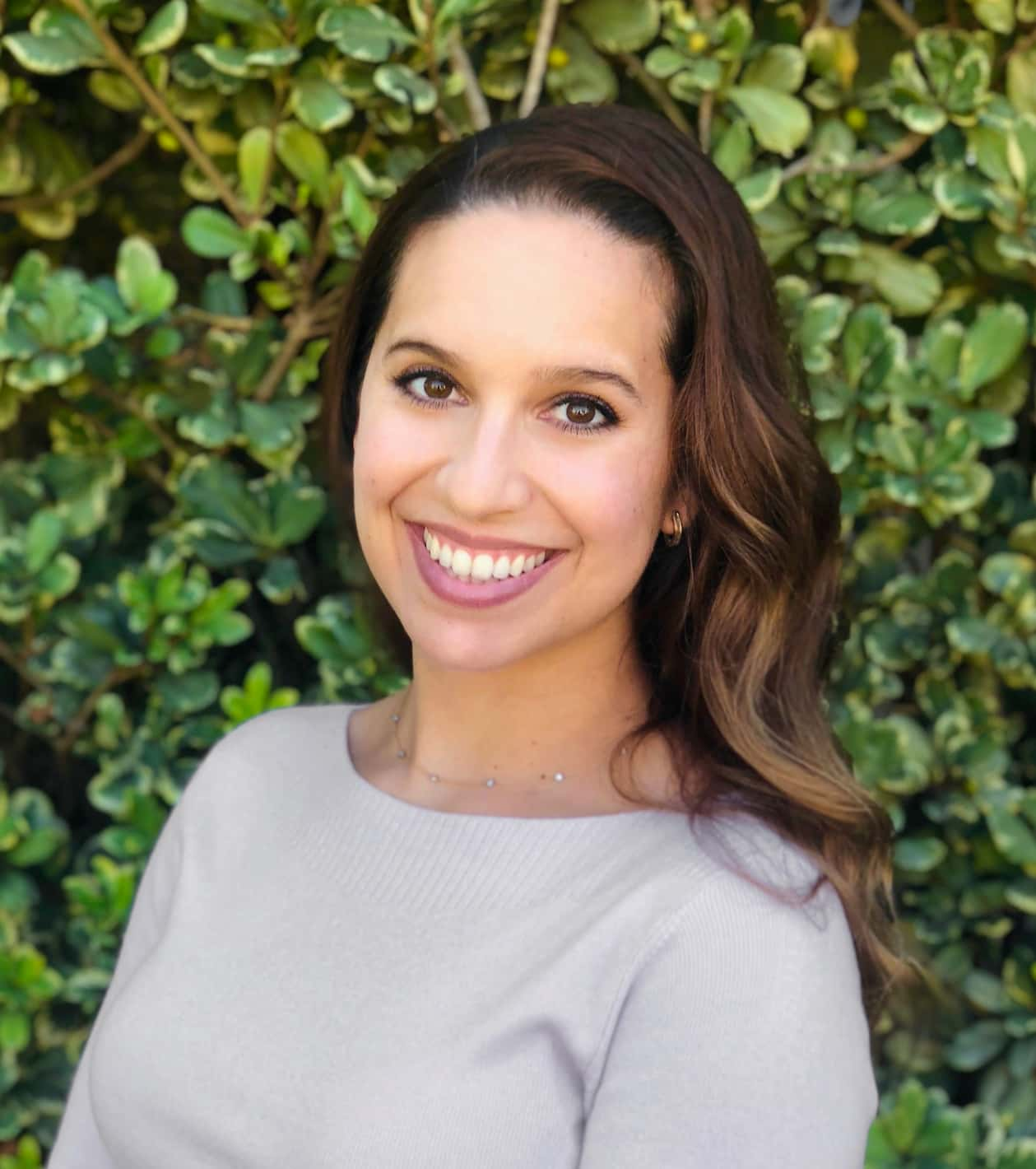 Cristina Espinosa da Silva: Cristina is a doctoral student in the epidemiology track of the UCSD-SDSU Joint Doctoral Program in Public Health. Her research interests include HIV and other sexually transmitted infections (STIs), HIV/STI behavioral epidemiologic and intervention research, mental health, substance-use disorders, marginalized and underserved populations and resource-limited settings. 
Presentation Title: Examining mediation and effect measure modification processes in behavioral HIV prevention trials with key populations. 
Advisors: Heather Pines and Stephanie Brodine
Funding: UC-HSI DDI
---
Closing Presentations:
Jejo Koola, MD, MS
Internship Director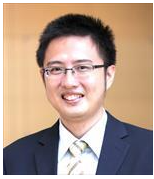 Tsung-Ting Kuo, PhD
Internship Director